Increase patient volume instantly
Easily connect with local patients everywhere they're searching for care.
24/7 patient bookings
Let patients book with you on their time, through your website—no phone calls to your front desk required
New patients from Solv
Connect with the millions of patients searching for same-day care each month through the highly-rated Solv app, Google, Apple, and more.
Guaranteed return visits
Patients on Solv create profiles for their entire family and can easily rebook with their favorite providers. 97% of patients rebook with the same provider next time they need care.
5x+
return on investment
after 90 days on Solv Connect
6m
monthly patients
searching for care on Solv
70%
staff hours saved
annually due to digital paperwork
18k
5-star reviews for Solv app
on Apple App Store and Google Play
How we bring you more patients
Your website
Convert your website visitors into patients
Generate revenue even when your doors are closed. Enable quick, easy online booking directly from your website.
Commission-free booking on your website
Keep your online booking experience within your brand standards
Multiple locations can be combined onto one universal booking page
The Solv app
Connect with local patients seeking same-day care online
Connect with millions of patients searching for same-day care on solvhealth.com and the Solv app.
Capture new patients who didn't come to your website for care
Reach new consumers with your brand with a dedicated booking page for each location
Rank higher with immediate organic Google search authority
Explore Solv Connect →
The Solv network
Show patients your availability on Google, Apple and more
When you join the Solv network, your availability is displayed on Google, Apple, Castlight and more, so that you're showing up wherever patients are looking for care.
Convert patients directly from search results
Display your service offerings across the internet
Shows availability directly from your EHR
Solv Connect
The effortless marketing solution for on-demand care providers
Create new and lasting relationships with patients in your community who are booking care for themselves and their families on Solv, the #1 destination for consumers looking for same-day care.
Update your location's free listing on Solv →
"In every market we're operating in—within a year's time—we are already one of the more highly reviewed clinics in any of the individual markets. Not just on Solv, but with Google reviews."
Solv partners in action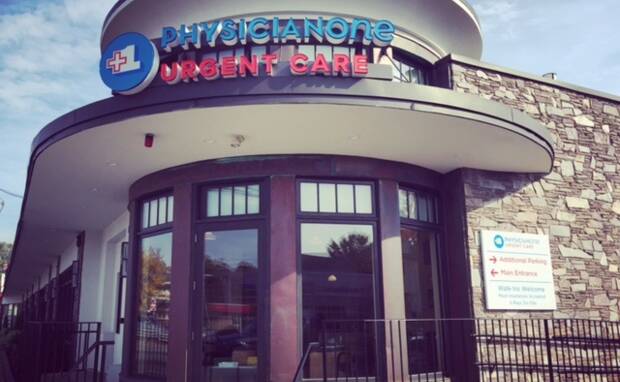 How Solv Helps CareXpress Urgent Care Seamlessly Connect with Patients and Balance Workloads Across Multiple Locations
Read the case study →
See how it works
Learn more about how Solv Connect can transform your marketing efforts, plus see Solv traffic in your specific area.
Get a personalized demo